Most of the streets of the Financial District, at the bottom of the island, follow the four hundred year-old paths of the New Amsterdam colony. Around here, the buildings are mostly skyscrapers, and the streets are wonderful (but sunless) twisting canyons. Huddled underneath the giants, however, is low-slung Stone Street. In a part of town that's constantly tearing itself down and building itself up again, this street is a survivor.
All of the original Dutch buildings in Manhattan are gone today- most burned down in one of the several great fires that consumed the city. One of the worst was in 1835, and the buildings below were built in that same year, to replace others that had burned. These were commercial buildings, done in the fashionable Greek-revival style. Granite bases and brick tops.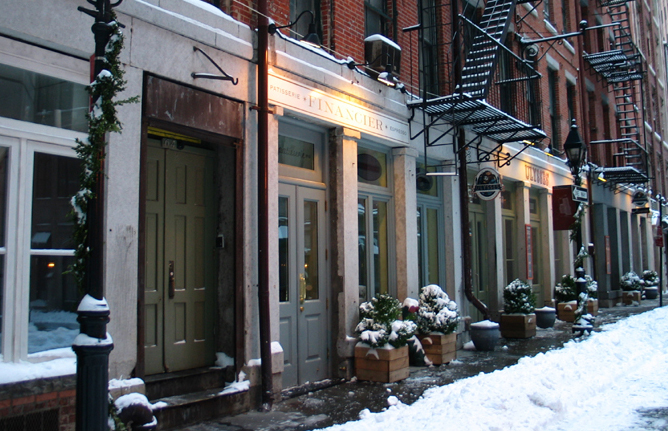 This was an important commercial street for the Dutch- when it came time to pave the streets, this is the first one they chose. It still has quaint paving stones, but these are twentieth-century additions- they gussied up this street to make a movie a few years ago.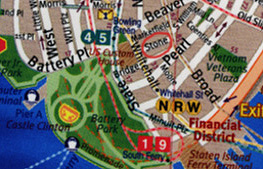 Click below to return to Interactive Map